Landmines and UXO (unexploded ordnance) are serious problem affecting about 35 country. in 2010, 70% recorded of casualties were civilians and 25% of them are children. (according to Landmine Monitor 2011 report. page.37).
Most children fail to recognize this threat and confuse unexploded ordnance with toys (hence the name EvilToys) until they explode...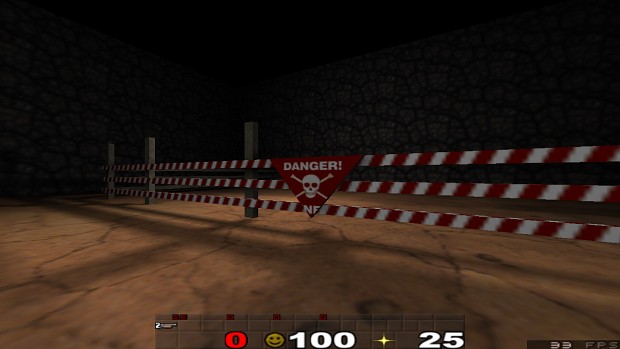 How children will learn with the game?
The goal of the game is to not to replace existing method of MRE (Mine risk Education) but instead to make learning
more fun and engaging through the use of a virtual world, closest way to how children naturally learn (through interaction with their environment) the child encounter various situation where he may encounter the danger in a familiar environment (village, forest depending on country) and through trial and error he learn to avoid danger, the only way to survive in the game and... also in real world.
Some 3D models used in the game based on real weapons
Goals of the game:
Know where they might encounter mines and UXO.
Avoid entering hazardous terrain.
Recognize clues and danger sign that indicate the possible presence of mines.
Know how to behave if they suspect they have entered a minefield.

Features:
The game is Free Software/open source and can be freely distributed and adapted to suit local needs.
The game has been designed from the start to work on old computers available in 3rd world countries and with small size to downloaded quickly at slow connection.
Originally work on One Laptop Per Child Program's XO laptop ("The $100 Laptop"), but also on Linux and Windows.

UPDATE: Children in Syria find clusterbombs!
We need your help!!
This is a non-profit game made for public interest, and still in experimental stage, so help is strongly needed from NGO and from experts that work in this field in order to benefit from their experience and to revise the game in response to their feedback, to conduct field tests to optimize accessibility, fun, and likely effectiveness for educational impact.
contact me on
atphalix [at] inbox.com
Video of the early game prototype running on OLPC laptop
In the press
Montreal Tech Watch: Landmine Awareness Game to Be Developed By RHOK